Management
Message from President Desks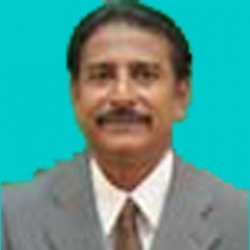 Thiru.G.Mariskumar
M.A., M. Phil., M. T. M., Ph.d.,
President
On behalf of the entire N.M.S.Sermathai Vasan College family, I am pleased to introduce you to N,M.S.Sermathai Vasan College, and to offer my vision for N.M.S.Sermathai Vasan College in the 21st century.
Today, the world has experienced an explosion of knowledge, but not a corresponding growth in understanding; a world that lacks trust in its leaders and faith in its institutions. It is a world that has developed wondrous technologies that link continents, but isolate humans, leaving many men and women weary and dispirited, feeling distant from moral purpose, uncertain about knowledge or the very worth of human endeavor
N.M.S.Sermathai Vasan College endeavors to educate a new generation of leaders who will be capable of shaping the future with vision, justice, and charity – with a sense of calling, with concern for all of the human family.
Our faculty and staff are eager to prepare you with the high quality education you are seeking. We are passionate about your success – not only during your time at Clarkson College but also long after you graduate.
The College's mission is to prepare graduates who will have successful careers and actively contribute to the prosperity of their nation, and contribute to the national development through academic research, scholarship, creative activities, and outreach services.
We pursue this challenge because it is a worthy goal for any university, but particularly for N.M.S.Sermathai Vasan College, uniquely suited to be a beacon of hope and light for all. I invite you to join us, as a prospective student, parent, or friend.
---
Message from Correspondent Desks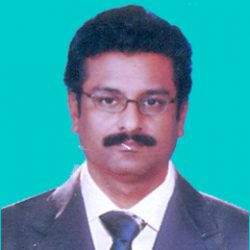 Mr.M.JeyaKumar
B.E.,
Correspondent
I am happy to Congratulate that N.M.S.Sermathai Vasan College for Women, a college with Potential for Excellence, Madurai is celebrating its 23rd year Magazine celebrating 2015 – 2016 during this year and a Souvenir is being bought to make this lano mark occasion.
I very much interest by the unique academic ambience, illustrious leadership of its dedicated Principal and Secretary Committed Faculty and Staff and Organizational Climate, which is a really a role model for other institutions.
It is indeed, heartening to learn that the college primarily meat for the integral education of poor, rural, young women. It is laudable that the college is singularly. Devoted for the upliftment of the girls who are in due need of empowerment through education.
Ever since its inception on 1993 the college has been growing tremendously with her aim to impart a quality education without reference to casts, creed or religion.
The college is committed to the to serve the economically marginalized sociality discriminated and the less privileged sections of the society. The college strives to develop the intellectual powers locate, identify cultivate the interest of women and to up lift them from their low economic and social level and render them capable of giving greater help to their family, neighborhood, society and the national at large.
There is no doubt that this college are potential for excellence would certainly scale new heights of glory and success in the coming years.
I am pleased to congratulate the Management, the Principal, Staff and Students of this college and wish the institution the very best in all its future endevours and hope its students will win greater laurels in the year s to come.
---
Message from Secretary Desks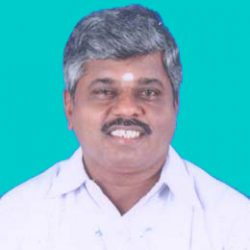 Thiru.G.Karikolraj
Secretary
I am happy to learn to N.M.S.Sermathai Vasan College for Women, Madurai is bringing out a Souvenir on the Occasion of its 23rd year highlighting a History, Growth and Achivements.
Besides, in commemoration of the 23rd year, the college has been organizing a number of programs like National Seminar on Higher Education, Cultural Fiesta etc.,
I am sure that as a the reaccredited institution N.M.S.Sermathai Vasan College for Women, Madurai would be able to provide guidance to other colleges to undergo the process of self evaluation and accreditation. I am confident in the year to come; the institution will soar to further neighs of success.
---
Message from Treasurer Desks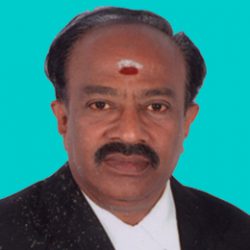 Thiru.D.Nallathambi
B.A.,B.L.,
Treasurer
I take this opportunity to congratulate the college on its 23rd years, and would also wish to congratulate all those who have made the success of this institution possible to this day.
As a college started for the total growth and advancement of women, N.M.S.Sermathai Vasan College for women has made its remarkable imprint in the history of women's education in Madurai. By its unique record of academic excellence, socially relevant programmers and value orientation, the college has made itself a model for other women's colleges to look up to and emulate. This has been possible due to the clarity objectives set for the college by its founders and the fidelity with which the principal and teachers have worked hard to realize the aims. The college has given priority to faculty development in new areas of teaching methodologies, examination reforms and other innovations. A special aspect worth mentioning is the emphasis give by the college to research and publications. Some of the books published by the college in the recent years are solid contributions to women's literature and women's issues created by women intellectuals.
N.M.S Sermathai vasan College for women has always boon an chored in its commitment to the deprived sections of society and resisted the temptation and opportunity to become an elitist institution. Its classrooms and campus are made active by thousands of girls and women belonging to all religions, communities, castes without any distinction. This is due to the inclusive approach to human development adopted by the college.
The successive Principals and other academic leaders have upheld the highest Principles of integrity, academic achievements and amicable relations with the general public, the government, corporate world and alumni. In every sense the college is fit to be a deemed university and May God Bless it to achieve this status in the immediate future.